Prior Installation
Check the condition of the floor and mark the grid line and off-set line.
Lay the level pad along the grid line for level control.
Panel Installation
Apply expandite concrete along the panel position prior installation.
Install the panel to its respective position.
Check the vertical and horizontal of the panel before tightening the steel bracing.
Tighten the steel bracing to hold the panel.
Remove the excess expandite concrete.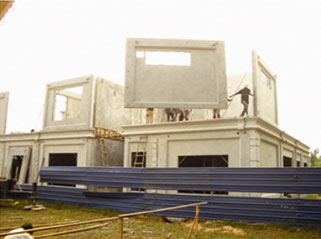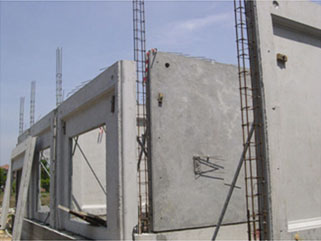 Procedures to install and erect O-Stable Panel System's column
Install column formwork
"L" column has been formed after concreting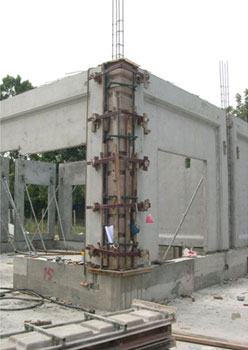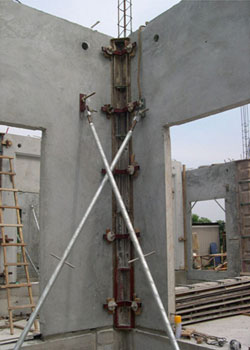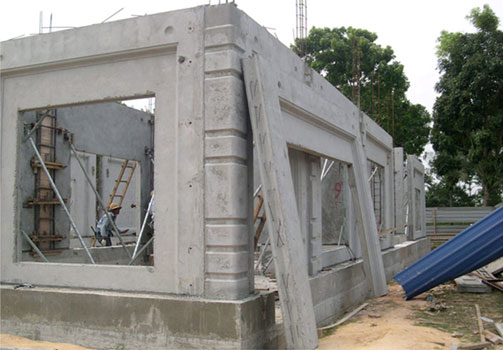 Watch Video
Process to finish a build
Have the strip footing ready
Install panel to their respective position
Add vertical joints (column)
Add floor beam
Cast in-situ floor slab with concrete ledge
Install 1st floor panel to their respective position
Add vertical joints (column)
Cast in-situ concrete ledge on the roof
Install the glass railing, doors & windows