October 2019 Edition - Building & Investment Magazine
Drawing from the concept from ancient Chinese geomancy, Mr Khoo Tian believes that "to restore architectural structure of the moden days, it is essential to preserve the best while doing away with teh gaudy aspect of the buildling."
The simplicity and easy implementation of O-Stable Panel system can reduce both contruction time and manpower by 50%. In addition, this prefabricated system only requires 8 workers to erect 200 sq m2 pre-case slab formwork in a day, providing a cost saving up to 50%.
Disruptive testing conducted shown that all veritcal joints are still in good condition after the unit is lifted up, further emphasized the proven performance and durability of O-Stable Panel System against harsh environment condition. Testing can be viewed at here.
Full article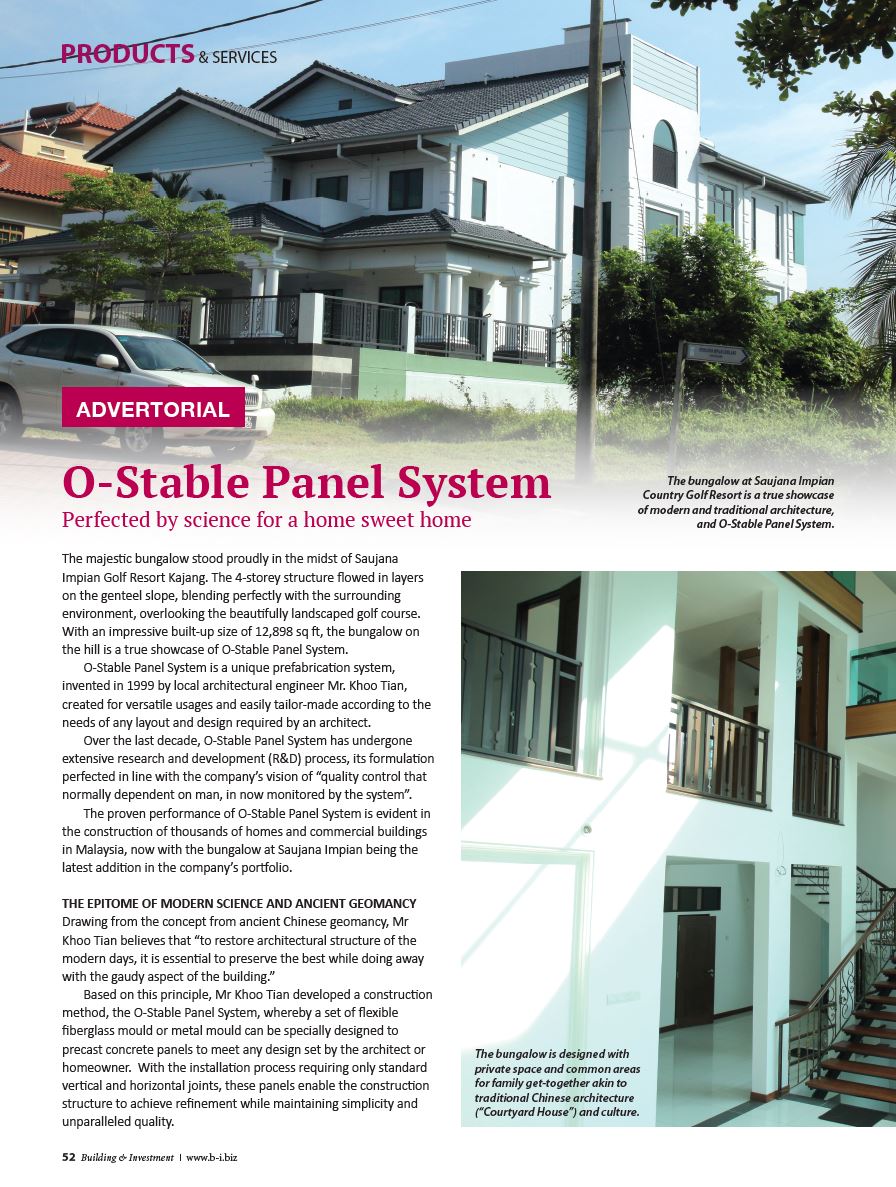 14 September 2019 - Beritan Harian Malaysia
The system make the house more comfortable by improving air ventilation, which also save on the high electricity consumption costs due to infrequent use of air conditioner or fans.
The technology used for the contruction of affordable housing help reduce the price of the house because it does not affect the construction period too and required less construction workers.
Full article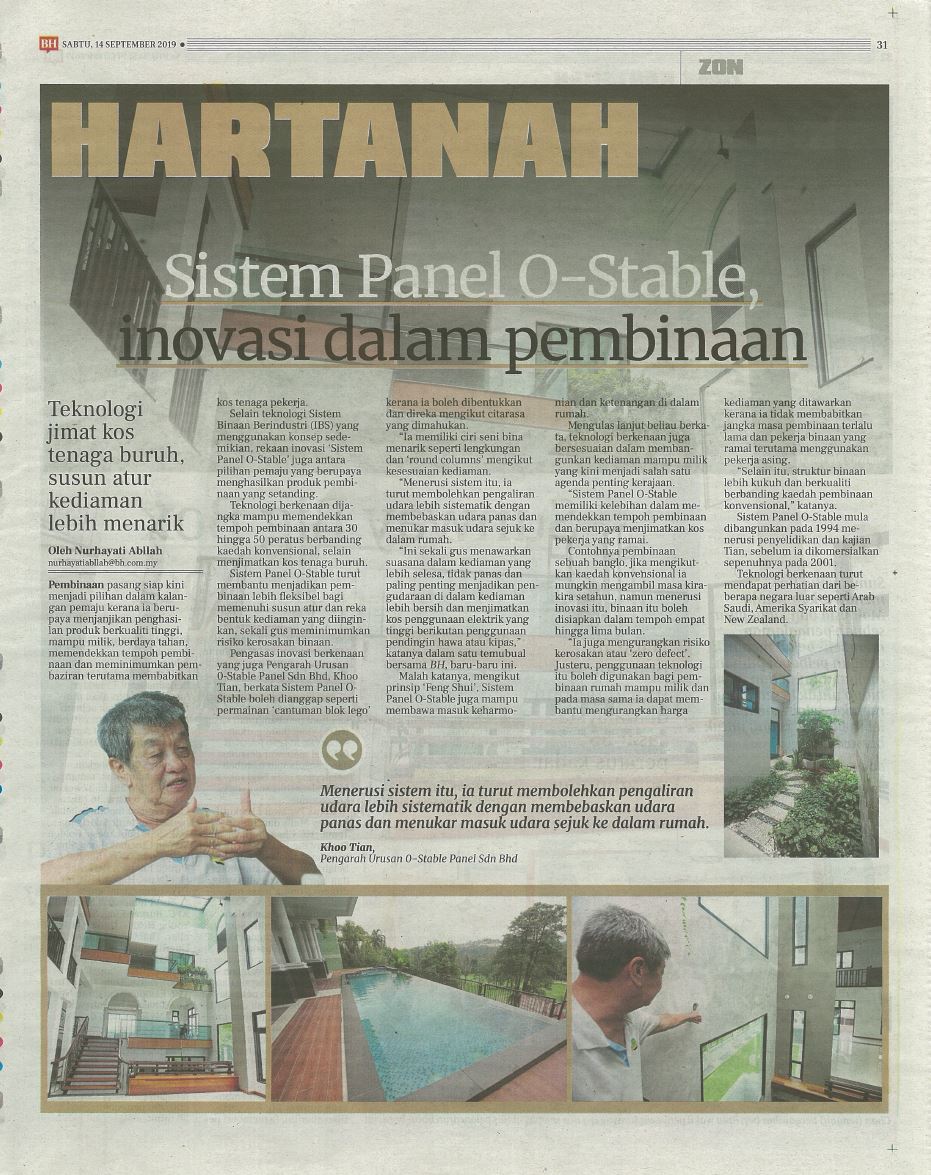 22 April 2002 - Bloomberg News Interview
Interviewed with Bloomberg News, partned with Kumpulan Lebar Daun
Watch Interview
3 May 2002 - Article taken from China Press
House with good ventilation make the house cooler.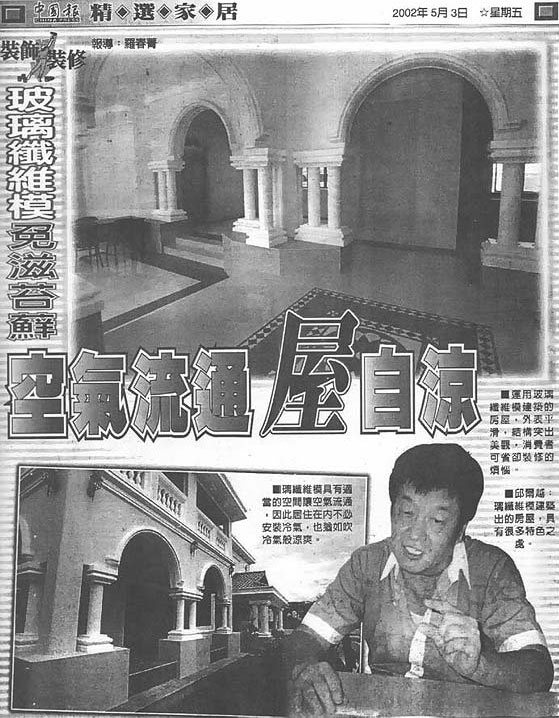 14 May 2002 - RM 1.6B Sales from Bukit Bandaraya
Our houses come with Zero-Stable Panel System, a new construction technology which allows for attractive architectural features such as arches, round columns and cornices to be incorporated into the design of the houses.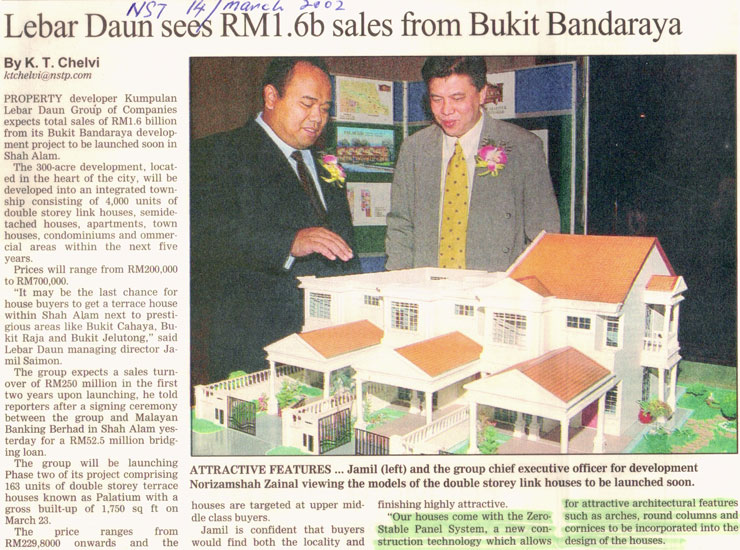 8 Jun 2001 - RM 10m For Research Programme
Deputy Minister Datuk Peter Chin Fah Hui said the Government needed innovative ideas on building quality houses fast and cheaply following numerous complaints of low-quality materials, shoddy workmanship, defects and undue delays in completion.
This innovation with patent righs already secured from the United States, New Zealand, the European Union and soon Malaysia, is 100 per cent Malaysian technology with a pwoven shorter construction period.
"Developers should use this type of system so they can build their houses faster using less labour and money but with quality and standard maintained."
"With no scaffolding or props required, the construction site is pratically kept clean and tidy, making this O-Stable Panel System environment friendly."